Quem conhece Onika Tanya Maraj, sabe que ela gosta de ousar quando o assunto é cabelos alem de ser

rapper

,

cantora

,

compositora

, dubladora e

atriz trinitina, naturalizada americana. Ela não tem medo de usar vários tipos de cabelos antes da era 'The Pinkprint' nome dado seu 3º álbum de estúdio ela usava vários e estilosos cabelos.
Mas porque não dá uma mudada de vez em quando né?! antes de começar a historia do seu álbum "The Pinkprint" Nicki Minaj usava e abusava de looks coloridos e perucas de diferentes cores, Hoje usa seu visual mais "Clean" e quase sempre seu verdadeiro cabelo em premiações, eventos e performances.
Chega de enrolar vamos ao nosso TOP 10 melhores momentos que Nicki Minaj usou o Loiro!
10º Filme "The Other Woman"
8º Clipe de "High School"
7º Baile "MET Gala"
6º "

Elton John AIDS

Foundation"
5º "Fashion Week em 2013"
4º Performance "Side to Side" no VMA 2016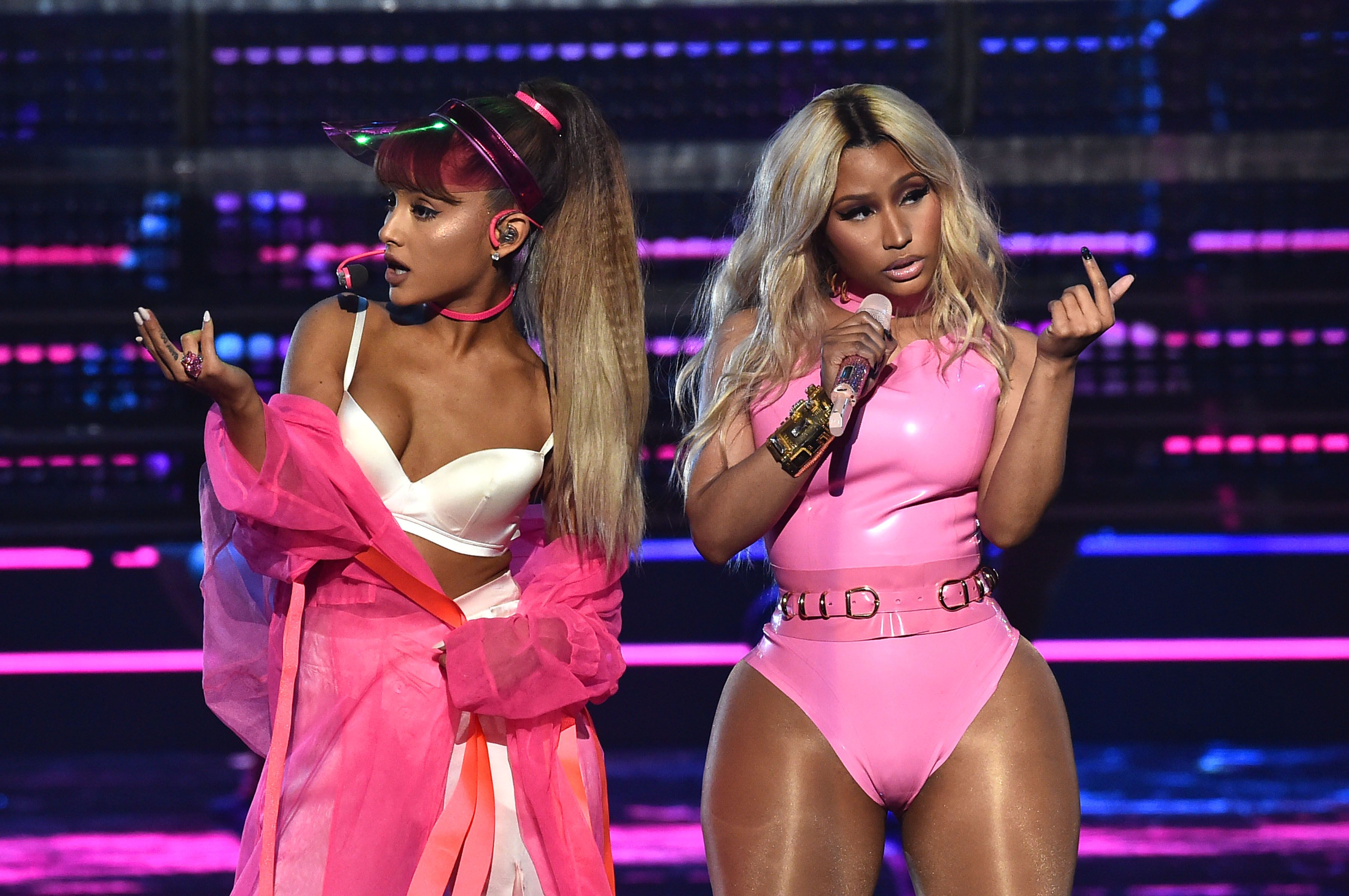 3º Video Music Awards (VMA) 2012
2º Clipe de "Pound The Alarm"
E Em 1º lugar..... Nicki Minaj no BET Awards em 2013!
O Que acharam do nosso TOP 10, compartilhe com seus amigos nos Links abaixo!